Help Donate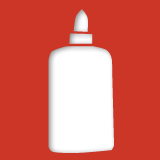 You can donate and help out my friends children and their classmates. It always feels good to be a hero to children!
Funds are for the
Effort Christian School and Preschool
You can contribute to this project in two ways: Give credit so that the project owner can purchase supplies for his or her project (preferred by most project owners; the project owner will only be able to purchase items from the project's supply list), or purchase specific supplies and contribute those.
Give 1.00. 5.00 or 10.00 anything will help or you can buy and donate supplies. Check here for all the
details
Or you can Contact Theresa Landow (
teri@thebeadedbranch.com
) about this list
Thanks for stopping by
Michelle